Gutter Replacement Woodinville
Are you searching for a Woodinville gutter replacement for your home? Then get in toch with All Access Roofing and Gutters.
Gutters are an essential part of your roofing system and need to be in shape to offer enhanced aesthetics to your home as well as perform their function of channeling away rain water and snow melt. If the gutters of your home are old, warped, and twisted, you must replace them.
Call us for efficient services for Woodinville gutter replacement in the area. As an established and experienced company, we recommend you replace gutters when you notice the following in your home:
Peeling paint
Mildew growth
Rotting fascia
You can trust us for our Woodinville gutter replacement service as we have catered to similar requirements in the past, successfully. You can get the estimated gutter replacement cost from our experts when they visit your home and recommend the best solutions.
Call All Access Roofing and Gutters for Woodinville Gutter Replacement in the area!
(206) 775-0246
Gutters Woodinville
Keeping the Woodinville gutters in the best possible condition is not just a matter of aesthetics. In the absence of appropriate gutters, the rain and snow water would drop down from the sides of the siding and walls, causing ugly looking water streaks. With gutters, the water is channeled away from the house, keeping its foundation safe.
Call us for any services related to Woodinville gutters in the area. We will help you choose and replace gutters when they are beyond repair. You can choose the new Woodinville gutters on the basis of:
We will help you choose the best Woodinville gutters for your home that complement its appearance as well as your budget.
Call All Access Roofing and Gutters for Woodinville Gutters!
(206) 775-0246
Replace Gutters Woodinville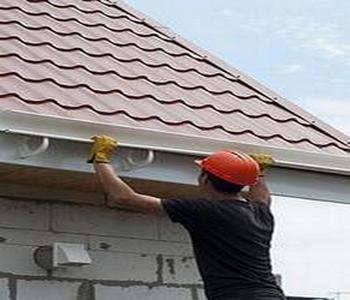 Choose a reliable and reputed roofing company to replace gutters Woodinville. The gutters are an important part of the roofing system and they need to be installed properly for the desired results. To replace gutters in the best way, you need to choose the brand, make, and model that go well with your home.
Count on us when you require services to replace gutters Woodinville. We have been offering gutter replacement in the area for a long time and have successfully catered to the requirements of our customers. You can choose us for the following reasons:
Timely completion of work
Honest reviews and recommendations
Competitive pricing
Choose us for gutter replacement as we are well equipped and have trained and experienced technicians that can carry out the work efficiently. You can expect our workers to offer high quality and hassle free services.
Call All Access Roofing and Gutters at (206) 775-0246 for replace gutters Woodinville has to offer.