Pressure Washing Seattle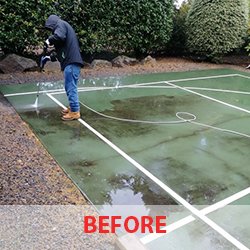 Are you looking for a pressure washing service in the Seattle, WA area? Get in touch with All Access Roofing & Gutters LLC. Our washing and driveway cleaning is carried out by a well-trained professional team.
The satisfaction of our customers is our foremost priority. Our experts specialize in affordable cleaning of driveways, paths, decking, patios, and block paving. We are a service you can count on!
Over the time the sidewalks and driveway lose their looks. Thanks to the expert services of our team, you now get driveways looking like new with our pressure washing services.
Our washing services remove stains caused by vehicles, pollution, and normal wear and tear. For a trusted washing service, contact us.
Why choose our washing service?
Use of right equipment
Time-saving
Ensures safety
Give us a call today to schedule an appointment!
Pressure Washing Service Seattle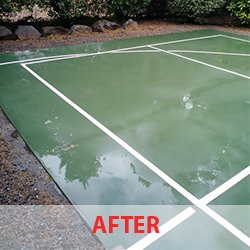 Looking for a sport court cleaning service in the Seattle area? Our professional washing service takes care of your sport courts. Owners of big sport courts who are worrying about its maintenance should call us for our professional washing services.
Whether you are an owner of private property, college or a tennis club, our professional pressure washing service in Seattle removes stubborn stains and dirt from your sport courts.
Moss growth on the sport courts not only looks dirty but become slippery too, which is dangerous. By availing yourself of our washing service you can bring back the look of your sport court to a newly built court.
Also get in touch with us for professional driveway cleaning service.
Benefits of hiring professionals?
Licensed experts
Quality work
Prevent accidents
Seattle Driveway Cleaning
Need to find a quality pressure washing service? Contact us. We provide professional washing and cleaning services in the Seattle area. For walkways that are full of stubborn stains, call for our driveway cleaning team.
Cleaning your pavement is our main objective. With the help of advanced equipment and techniques, we effectively clean your driveway and sidewalk of stains.
Our washing service takes care of your residential and commercial property. Our driveway cleaning service is just one phone call away.
To enhance the look and beauty of your paths, patios, decking, driveways, and sidewalks, call us for your pressure washer cleaning and washing service.
Our driveway cleaning service removes:
Black and green algae
Rust Stains
Dirt and grime
Looking for pressure washing service in the Seattle area? Call All Access Roofing & Gutters LLC at 206-775-0246. Our pressure washing and cleaning service removes all concrete stains.