Roofing Replacement Seattle
All Access Roofing and Gutter LLC is a renowned in roofing repair and gutter replacement. With ten years of experience, All Access Roofing and Gutter LLC has a team of licensed experts who are skilled in handling roof and guttering home improvement projects.
When you hire us for roofing and gutter replacement, you can be assured of a quality service.
We provide 10-year warranty on all our roof replacements and gutter replacements.
Our home improvement services are comprised of:
Roof replacement, installation, repair, and cleaning
Gutter replacement, installation, repair, and cleaning
Pressure washing
Moss removal
We are the right company, the right people, the right choice, and offer the right price. Contact us today to learn more about our services for roof and gutter home improvement services.
Gutter Replacement Seattle
Wondering why your basement has a musty smell? Noticing leaks in the walls of your basement? A good drainage system plays a crucial role in preventing these issues and controlling possible expenses that could arise if these issues are not treated quickly.
A well installed gutter system is a must to ensure proper drainage. Hire our expertise for quality roofing and gutter replacement.
Turnaround time for services:
Roof replacement - 3 - 7 days
Gutter replacement - 1 day
Gutter cleaning - 1 day
Gutter repair - 1 day
Our extensive knowledge covers issues common to older homes. When you turn to us, you can trust that we will treat your property with extreme care.
No job is too big or small for us – we provide prompt and quality services to ensure 100% client satisfaction.
Seattle Roofing Repair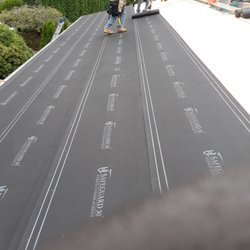 Before you decide to invest in a new roof for your property, talk to us. It is best to consult certified professionals who can perform roofing repairs at a reasonable cost.
Our licensed and insured experts can help inspect your roof and address any of your concerns through our process. We use only the best, high-performing roofing materials to repair roofs of all shapes and sizes.
Why hire us for roofing repair?
Certified roofing contractors
Affordable rates
24X7 availability
Fully insured & licensed
Our professionals have the right knowledge and the tools necessary to perform installation and replacement of roofs and gutters and other home exterior services.
All Access Roofing and Gutter LLC is a family owned company. We take pride in providing customers with quality roof replacement and cleaning, gutter cleaning, gutter replacement, and moss removal and prevention services.
Call us today!