Gutter Installation Redmond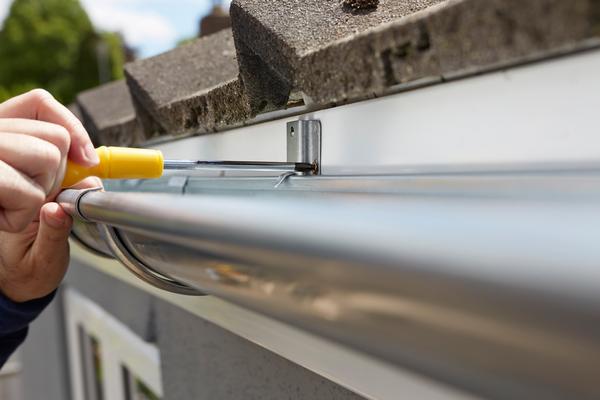 Having roof gutters is essential to maintaining the structural beauty and integrity of the roof of your home. Whether you want to get new gutters installed or repair or replace the existing ones, you must call in professional gutter installers.
Give a call to All Access Roofing and Gutters, LLC for efficient gutter installation services in the Redmond, WA area. Being experienced and established gutter installers and serving in the area for a long time, we are well versed with all types of gutters available.
Call us for the gutter installation of gutters in the following materials:
We recommend the best quality and type of gutters for your home and then install them correctly. Our gutter installation service will leave your home safe and beautiful.
Gutter Installers Redmond
As the roof gutters and downspouts have the vital function of channeling the rainwater away from the house, they must be chosen and installed by the professionals. Naïve or inexperienced gutter installers might leave gaps between the gutters and downspouts or gutters and the roof edge, rendering the entire process of gutter installation ineffective.
Rely on us to be your gutter installers in Redmond as we are quite experienced. As professional and creditable gutter installers, we will help you choose the ideal roof gutters for your home that are:
Durable
High quality
Within your budget
We not only serve as gutter installers in the Redmond area but also serve as gutter cleaners for the gutters installed. Cleaning the gutters regularly is essential to enable them to perform their job in the right manner. Debris collected in the gutters will block the flow of water.
Gutters Installed Redmond
If you wish to get new gutters installed or require the repair or maintenance of the existing ones, you should call in professionals like us. We will first inspect the existing gutters and then formulate a plan to provide the required repairs.
Let us offer you our services for gutters installed in your home in Redmond, and you will not be disappointed. We have a long list of satisfied customers that keep calling us for the repairs and upkeep of the gutters installed due to the following reasons:
Timely response and action
Competitive pricing
Hassle-free services
We will recommend the replacement of the gutters installed only if they are beyond repairs or the repairs are not feasible due to high costs. Call All Access Roofing and Gutters, LLC at (206) 775-0246 for gutter installation services in the Redmond area.