Redmond Gutter Replacement
Need help with Redmond gutter replacement for your home? Then we can help you! In the absence of a quality gutter system, not only can the rain water damage the exterior walls, it can also lead to erosion and damage to foundations. This is why it is important to have smoothly functioning gutters at all times. If your property has faulty gutter installation, that is a major concern that needs to be dealt with. Therefore, do not overlook the need to replace gutters at your property.
All Access Roofing and Gutters, is the name you can rely on when you want professional Redmond gutter replacement services in the area. Ever since we were established, we have strived to deliver excellent value for money services. You can count on us for a Redmond gutter replacement job as we:
Are licensed, bonded, and insured
Provide 10-year warranty on gutter replacement
Are available round the clock
Offer competitive rates
Do not worry as we can replace gutter at your property quickly and efficiently. Get in touch with us today to learn more about services or to schedule us for a Redmond gutter replacement job at your home.
Call All Access Roofing and Gutters for a Redmond gutter replacement!
(206) 231-5698
Redmond Gutters
We provide one of the best Redmond gutters for all residential and commercial buildings. Every property owner wants to have a properly operating Redmond gutters system for their property. However, they often tend to overlook the need of maintaining them or repairing them quickly, which leads to the only option left of replacement.
As a family owned business, we understand it seems like an expensive and daunting task to replace Redmond gutters. With an experienced and skilled gutter contractor like us, you will not have to worry about anything. Anytime you call us to replace Redmond gutters at your property, you can expect:
Prompt response
Use of top-grade materials
Trained and experienced roofers at work
Meticulous attention to details
Call All Access Roofing and Gutters today for any installation, maintenance, or replacement of Redmond gutters throughout the area.
(206) 231-5698
Redmond Replace Gutters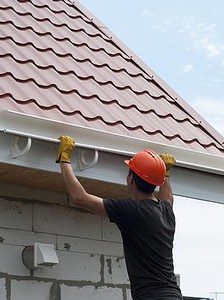 Are you wondering, 'which is the best company to call for Redmond replace gutters near me'? If yes, then your search ends with us. All Access Roofing and Gutters specializes in everything when it comes to roofs and gutters.
There are many signs that suggest you need Redmond replace gutters on your property like:
Cracks, holes, or rust spots
Sagging or separated gutters
Peeling exterior paint
If you are noticing such symptoms, then give us a call right away. Do not rely on a dysfunctional gutter system and call us to Redmond replace gutters today.
Want professional and hassle-free services for Redmond replace gutters at your property?
Call All Access Roofing and Gutters now!
(206) 231-5698