Seattle New Gutters
Place a call to All Access Roofing and Gutters if you need new gutters in Seattle, WA to safeguard your property against damage from rainwater run-off from the roof. Rain gutter installation is an important investment into preserving the structural integrity, beauty and value of any building.
However, your property gets reliable protection from rainwater damage only when you get Seattle new gutters installed by a sincere, skilled, and experienced contractor. We have worked hard to establish ourselves as a dependable source for Seattle new gutters.
Being a customer-friendly, service-oriented company, we go all out to ensure a thoroughly satisfying experience for everyone who turns to us with their needs for Seattle new gutters. Trust us for:
High-quality rain gutters
Reputable gutter company
Experienced gutter installers
Affordable gutters
Call All Access Roofing and Gutters for Seattle new gutters!
(206) 231-5698
Seattle Gutter Installation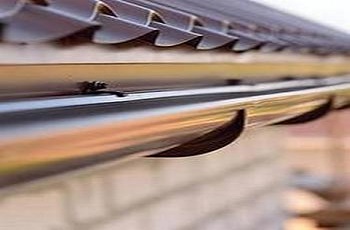 The precision in Seattle gutter installation has a big impact on performance of the guttering. That is why your focus should not be just on buying sturdy new gutters that are made of top-grade materials of the right size and shape. You must also take care to hire proven pros for the Seattle gutter installation work.
Come to us for the assurance of getting your Seattle gutter installation project done with the finest in products and services. We send over rigorously trained, highly knowledgeable, and seasoned experts to install gutter on your property.
Our crew adopts a detail-oriented approach and never cuts corners on your Seattle gutter installation job. Trust them to work as if they were in their own home carrying out the installation:
Gutter system installation
New gutter install
Gutter and downspout installation
Gutter replacement
Call All Access Roofing and Gutters for Seattle gutter installation!
(206) 231-5698
Seattle Install Gutter
Hiring a low-priced neighborhood handyman for Seattle install gutter service is one of the biggest mistakes you can make as a property owner. Prioritizing economy over quality can eventually cost you a lot.
Do not take chances with one of your biggest assets and instead call in our technicians for Seattle install gutter service. Our professionals can be counted upon in Seattle to install gutter flawlessly, ensuring secure, leak-proof fitting along the roof. They ensure Seattle install gutter service takes into account all relevant factors such as roof line, pitch, valley, overhang, etc.
You cannot choose anyone better than us for installing your new gutter system:
House gutters
Rain gutters
Home gutters
Rain gutter system
Guttering
Call All Access Roofing and Gutters for leading Seattle install gutter experts!
(206) 231-5698