Gutter Replacement Bellevue
You might not notice but the gutters on your property also suffer from wear and tear over a period of time. Especially in areas that get heavy rains. This can sometimes lead to the need for gutter replacement in your Bellevue, WA home. If you are looking for a team that can help you replace gutters in the region without damaging your roof, then get in touch with us at All Access Roofing and Gutters, LLC.
Whether your gutters have been clogged with leaves and debris or is entirely damaged, our contractors will make sure that its functionality is restored quickly. We understand that overflowing gutters can also damage the foundation of your building, which is why we believe in quick job completions.
You might need an emergency gutter replacement for your Bellevue home in case:
The gutter system is broken
Your gutter is clogged
It is leaking water
If you want to know about our service charges to replace gutters, then get in touch with us right away.
Gutters Bellevue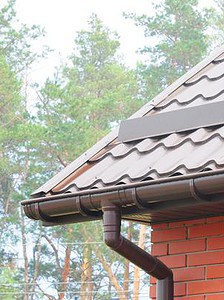 Our contractors are highly trained and can work on even the most complex or elevated gutter replacement projects. When they arrive to replace gutters in your home, they bring along with them the required tools, products, and material. This way the job is finished on the same day.
Additionally, our contractors also know how to safely complete gutter replacement jobs. That too for both commercial and residential properties. We only send the best contractors to fix your gutters near Bellevue, who have the following qualities:
Exceptional skills
Years of experience
Required license
Moreover, our team does not suggest you replace gutters right away. Instead, they first analyze the condition of the system and implement other repair methods if possible.
Replace Gutters Bellevue
If you want to hire a reputable service provider for your gutter replacement needs, then we are the right choice. We have been serving clients in the region for many years with every type of gutter related problem.
We also replace gutters carefully so that there is no damage whatsoever to your siding or roof. So, the next time you need a contractor for gutter replacement, get in touch with us immediately. Here is why you should choose only us to replace gutters in your Bellevue property:
We are a family-owned & reputable company
Offer the most affordable rates
Provide 100% satisfaction guarantee
If you want us to replace gutters in your Bellevue home, then call All Access Roofing and Gutters, LLC. at (206) 775-0246.